Graftobian, where have you been all my life?!
If you are not familiar with Graftobian yet, I
highly
recommend that you get acquainted ASAP!
Graftobian is an amazing superstore filled with every makeup artist (or aspiring makeup artist)'s every want and need! Even if you just love makeup but have no intention of turning it into a career, you should still check Graftobian out. They have EVERYTHING. And I do mean EVERYTHING. This is "part one" of a two part review. I thought I would dedicate an entire post to this beautiful train case! I have the "Deluxe" train case, and I LOVE it. It's beautiful, easy to travel with, durable, This train case is exactly what I have always wanted but had never found with other train cases.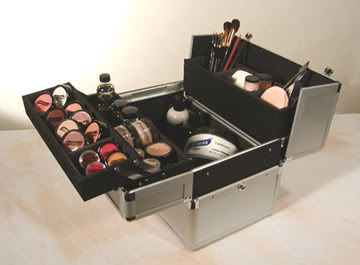 There are many styles to choose from, they are very durable and can withstand a LOT! It's a super attractive way to organize your collection or your kit as a professional or budding makeup artist.
Here is my Deluxe train case, filled with some of my collection: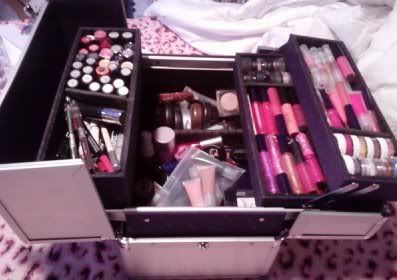 As you can see, there is plenty of room and even removable sections made of foam and plastic material. These removable sections allow you to organize your train case according to your own tastes. You can add sections, remove sections, OR take them all out and re-organize! You can get your very own
Deluxe train case
for only $85.99!
Stay tuned for part two!