Mouna Marini creates gorgeous handmade jewelry that is not only eye-catching, but exudes a rich beauty that merges French romanticism with colorful intricate detail. Mouna creates each piece by hand in the French Riviera, and she puts so much love and time into each piece. Her jewelry line,
Beads of Aquarius
is quickly gaining popularity because of Mouna's eye for detail and her natural talent that shines in each piece. She's even designed pieces for women who attended the Emmys! Each statement piece is like a miniature work of art, and uses crystals, beads, fringe, and soutache to create intricate designs that are truly one of a kind. She creates earrings, bracelet cuffs, necklaces and cocktail rings.
I have a pair of earrings from Mouna's line, the
Beads of Aquarius Statement Chandelier Earrings
that feature Swarovski beads, in a pretty pink and cream soutache design with a gorgeous turquoise blue fringe tassel. The earrings are stunning, and eel and look so quality to the touch, the photos do not do the earrings justice, they are even prettier in person!
I am such a fan of Mouna's work! She is such a wonderful lady too, and so very nice. She wraps each piece in tissue paper and packages it in a tulle black drawstring bag, perfect for gift-giving! Any piece from the Beads of Aquarius jewelry line would make a great gift idea for any lady in your life who loves beautiful jewelry. The earrings touch my shoulders, and can be dressed up for date night, or dressed down for a day of shopping. These earrings are so versatile, and they features gold earring hooks, and the earrings themselves are backed with a soft cream suede material. Her jewelry would also make great bridal jewelry for the bride-to-be! Here are a few of my other favorite pieces from Beads of Aquarius: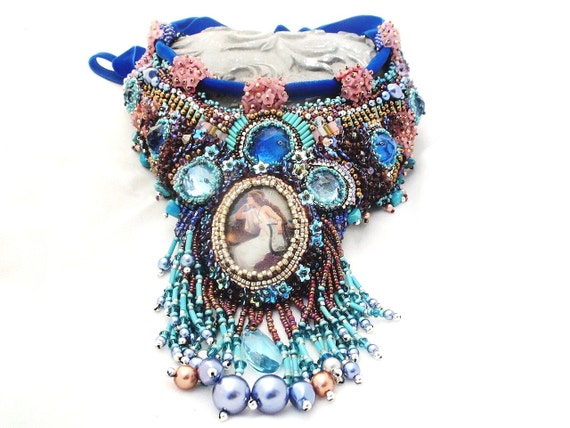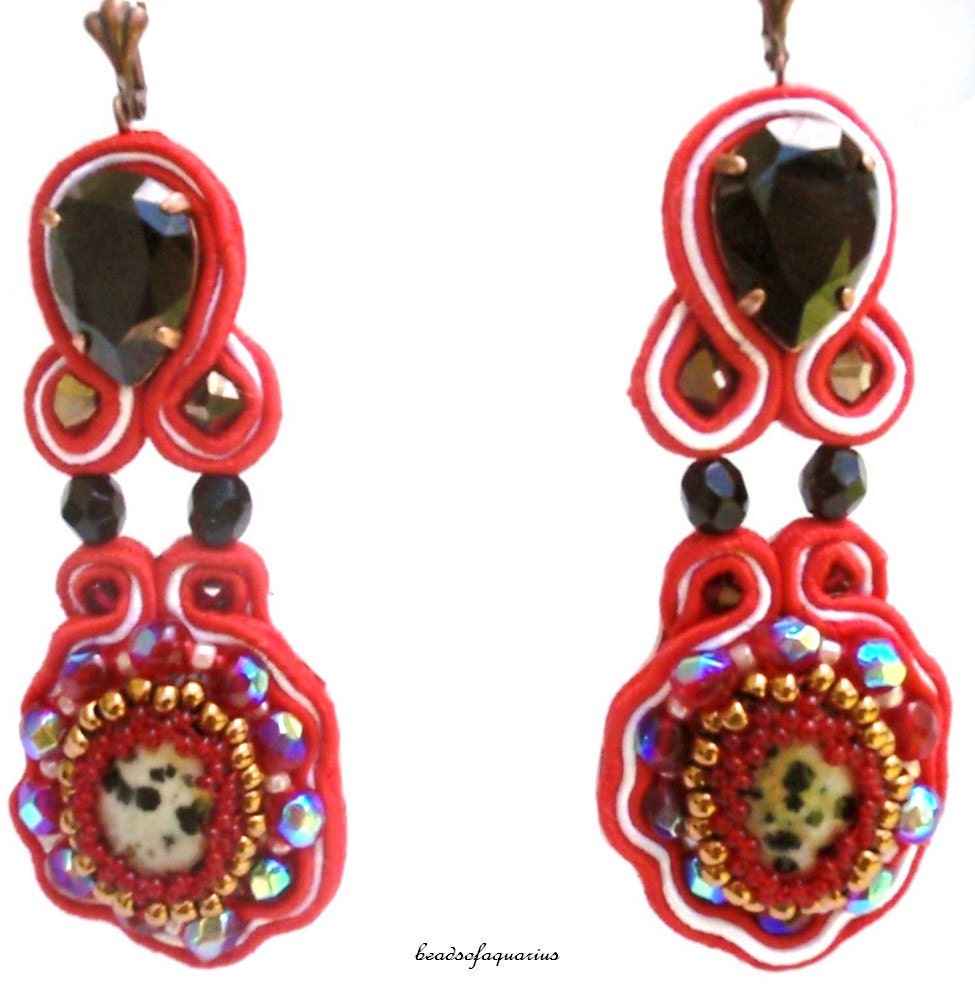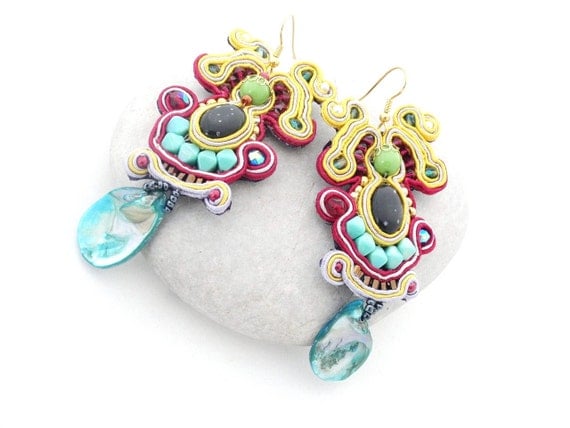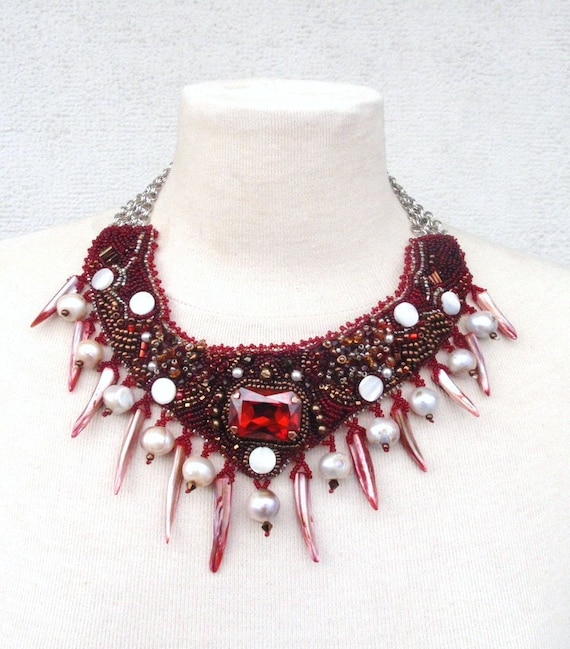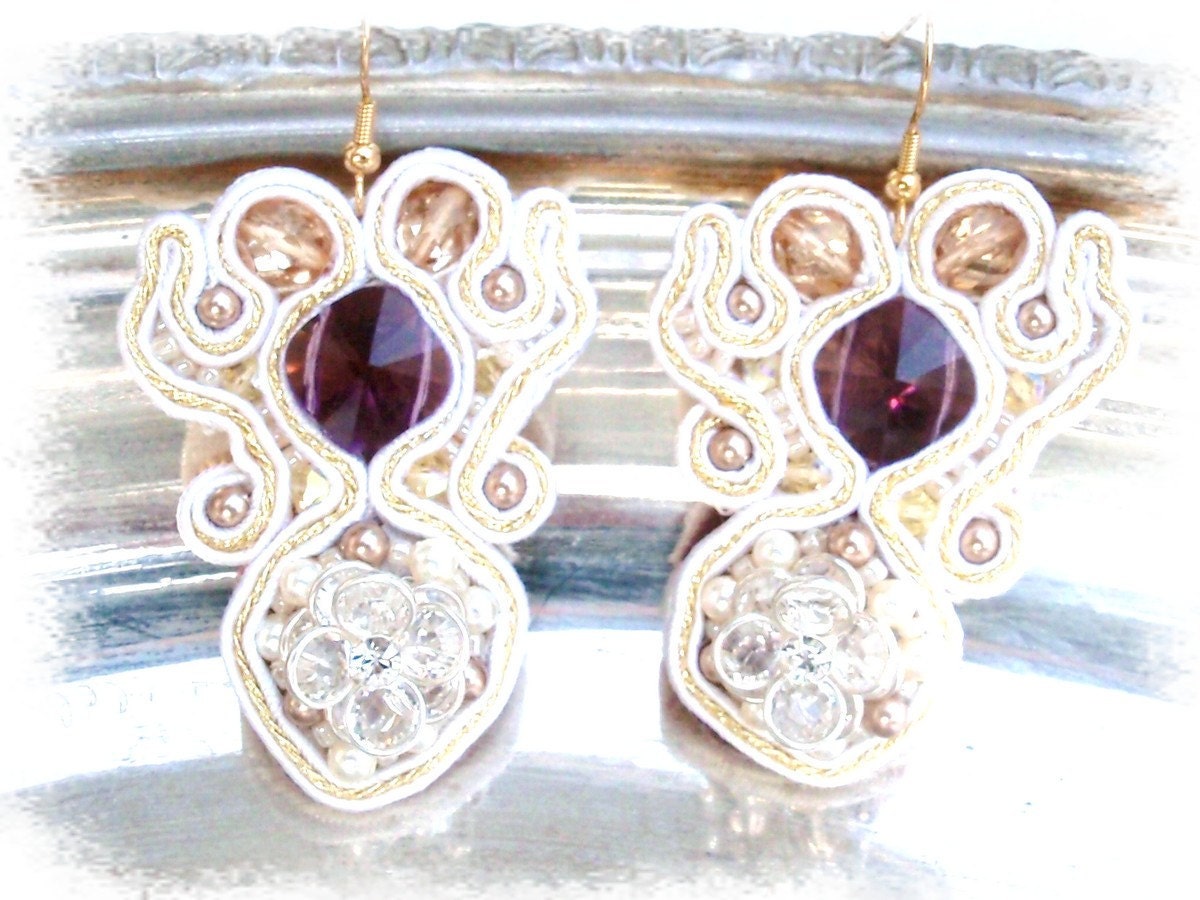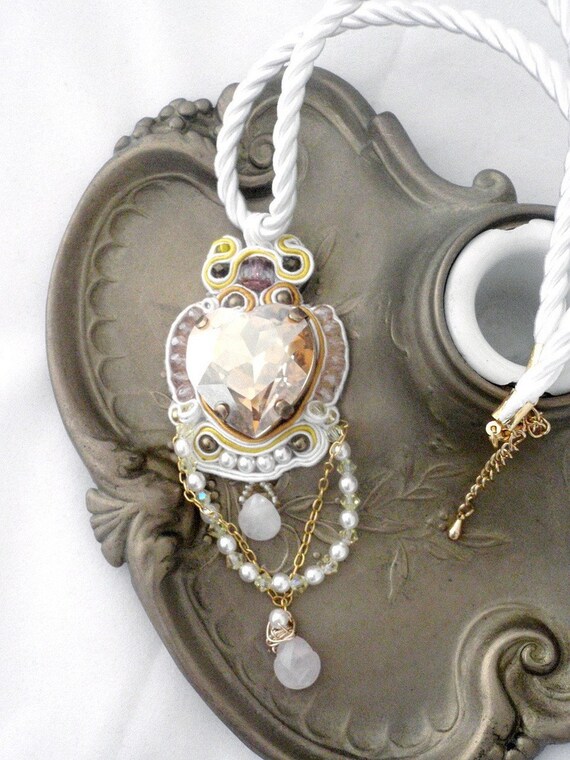 Mouna's jewelry exudes beauty and art while making you feel so special while you're wearing her jewelry. Pieces range from $40 to $1,000 depending on each piece. You can check out the entire line of Mouna's jewelry at
Beads of Aquarius Jewelry on Etsy
.
DISCOUNT CODE: Save 10% off of any order from Beads of Aquarius with the discount/coupon code "LIPSTICKREADERS" at checkout!